Full of Exceptional Products. Full of Love.
Choose one of our thoroughly customized care crates designed to enhance wellness. We prioritize small businesses that are run by survivors, women owned and experts in care.
Premade Gifts
Take the guesswork out of gifting with our favorite essentials for care and healing.
Shop now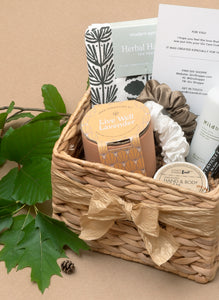 Concierge Services
Enjoy a personal shopping experience when you want to give something special, but could use a little help. By gathering some information about your intended recipient and what inspires you to pamper them, a curated selection of 2, 3 gifts within your price range will be wrapped and shipped within 72 hours of gift selection.
Learn More
Create Your Gift
Browse our full collection and select each item that goes in your care crate, or grab something a la carte. Perfect for anyone who loves to shop!
Shop now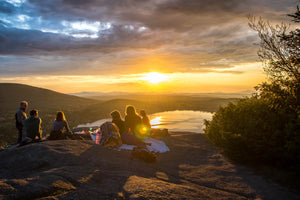 Giving & Community
Building a community of care is part of our mission. See how we create ongoing connections through the Giv Shoppe and Liv & Let.
Learn More
Our friend was sweet enough to send one of your GIV boxes to my sister this year when she was preparing for her mastectomy and cancer treatment journey. It was a beautiful blessin g and we all loved it.
ERIN
Meet Lauren
During and after from her own cancer experience, Lauren Lopriore began sourcing and sharing the essential items for nurturing oneself or loved ones during treatment and in survivorship. Giv Shoppe is an extension of her journey and a chance to help others navigate their journeys –whether patient, survivor, family or caregiver with dignity, support, resources and carefully selected items curated to enhance wellness and encourage selfcare, all wrapped up in a little luxe.
Learn More
STAY CONECTED
Join the Giv Community
Here's to survivors, previvors and caregivers.
See how we support, celebrate and champion those impacted by cancer.